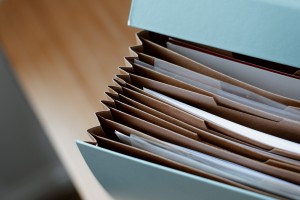 I asked Scott to tell me the most common estate planning documents people need.
When you have these documents in place, difficult decisions your family might be faced with become much simpler.
Read on to see our list of the top 4!
A Last Will and Testament
A Medical Power of Attorney
A Durable Power of Attorney for Finances
Directive to Physician (also called a living will or medical directives)
A Last Will and Testament
A will is critical for parents. A will allows you to specify who will care for your children and their finances, and allows you to set up long term management for your children's property. For adult children, a will allows you to decide who should get what, or who should get nothing. Without a will, usually all children share the estate equally.
In your will, YOU decide who will handle your estate; the executor has to make a lot of decisions after you die. You can minimize family conflict by choosing wisely.
Having a will prepared is likely to greatly reduce the time and money required to probate an estate.
A Medical Power of Attorney
This document allows you to designate someone to make health care decisions for you if you cannot make them yourself.
A Durable Power of Attorney
This document allows you to designate someone to handle your finances and property if you become incapacitated. Powers of Attorney become invalid upon your death, so don't mistake this for a mechanism to permit someone to make decisions for you once you have died.
Directive to Physicians
Also called "health care directives" or a "living will", this document allows you to specify what kind of measures you would like taken at the end of your life. By determining this ahead of time, you alleviate some of the burden from your family if you become dependent on life support measures.