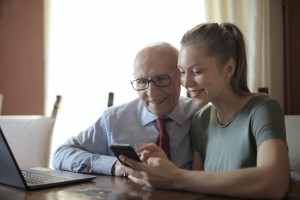 I have been managing this law practice for a few years now, but the "lingo" still intimidates me sometimes! Usually, once Scott explains it, I can catch on. Probate is a process, but it doesn't have to be overwhelming. Read on to learn more about probate.
Posted by Lori
Anyone who has had a close friend or relative pass away has probably heard of probate. Probate is the process by which the estate of the deceased is inventoried and distributed according to state laws.
While often maligned as a headache, probate offers a solid legal framework with advantages for those who properly prepare prior to death and who retain skilled legal counsel. Important features of probate that are often overlooked include court oversight at every step, complete control of creditor claims, and the provision of a legal forum for complaints. Probate is a process, and qualified legal assistance gets you to the finish line more quickly, efficiently and economically.
What is Probate?
Probate is designed to create a "final accounting" upon death. Probate, the legal process of "proving up" a will, or verifying that a will is valid, takes place in one of two instances. First, if a person dies leaving behind a will, or second, if the deceased has died intestate, that is, has not left behind a will or estate plan of any type or the will cannot be found. In both of these instances, state law governs the actions taken by those left behind. In the first case, the probate process will verify the existence and validity of the decedent's will, provide for the appointment of an executor, or personal representative, who will then carry out an inventory of the estate and pay any claims and estate taxes due against the estate. Then the executor will manage the distribution of any remaining assets. If no will is left behind or the will cannot be found, each state has its own laws covering the distribution of assets, and the probate process will ensure that creditors are paid and distribution takes place according to these laws.
While probate has developed a harsh reputation over the years, this characterization generally applies to people who have not prepared ahead of time for their death, or for those executors who do not have qualified legal assistance. Depending on the complexity of the estate and the thoroughness with which accounting has been carried out before death, probate can either be a relatively simple task or a daunting one. Be aware that no matter the situation, probate may be a lengthy process often taking months or possibly years to play out, and one which may take a considerable amount of an executor's time.
To summarize the process, probate can be broken into six basic steps:
Validation of the will
Appoint executor
Inventory estate
Pay claims against the estate
Pay estate taxes
Distribute remaining assets
In my next post, we will learn more about these steps!
These steps each involve legal documentation and validation, and more importantly, proper accounting each step of the way.
About the Academy
This report reflects the opinion of the American Academy of Estate Planning Attorneys. It is based on our understanding of national trends and procedures and is intended only as a simple overview of the basic estate planning issues. We recommend you do not base your own estate planning on the contents of this Academy Report alone. Review your estate planning goals with a qualified estate planning attorney.

The Academy is a national organization dedicated to promoting excellence in estate planning by providing its exclusive Membership of attorneys with up-to-date research on estate and tax planning, educational materials, and other important resources to empower them to provide superior estate planning services.

The Academy expects Members to have at least 36 hours of legal education each year specifically in estate, tax, probate and/or elder law subjects. To ensure this goal is met, the Academy provides over 40 hours of continuing legal education each year. The Academy has also been recognized as a consumer legal source by Money Magazine, Consumer Reports Money Adviser and Suze Orman in her book, 9 Steps to Financial Freedom.